Save the Date for CCRC 2021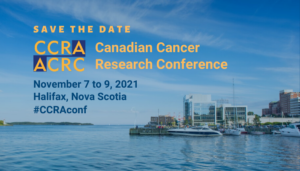 The sixth biennial Canadian Cancer Research Conference will be held November 7-9, 2021, at the Halifax Convention Centre in Halifax, Nova Scotia. The Canadian Cancer Research Alliance will once again bring together the cancer research community for an agenda spanning the research spectrum. Remember to save the date in your calendars!
Subscribe to our email newsletter for more information about the conference. You can also follow the conversation on social media using the #CCRAconf hashtag.