Elizabeth Eisenhauer, the 2021 Canada Gairdner Wightman Award Winner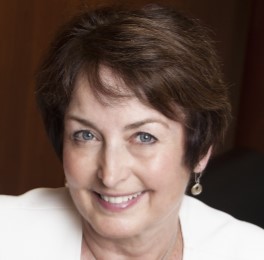 Members of the CCRA extend their congratulations to Dr. Elizabeth Eisenhauer, OC, MD, FRCPC, FRSC who was recently announced as the recipient of the 2021 Canada Gairdner Wightman Award given to Canadian health researchers in acknowledgement of their leadership and contributions to their field over their careers.
A clinician-scientist, Dr. Eisenhauer has worked tirelessly for over 35 years to raise the bar of excellence and collaboration within the cancer research community in Canada and thereby improve the lives of cancer patients. As Co-chair of the CCRA (2008-17), she demonstrated her commitment to the 'big picture' and to improving the coordination and quality of cancer research in Canada by co-leading the development of the first pan-Canadian cancer research strategy, co-authoring the Report on the State of Cancer Clinical Trials in Canada, a widely referenced document which made a compelling argument for the formation of the Canadian Cancer Clinical Trials Network (3CTN), and playing an instrumental leadership role in initiating the Canadian Cancer Research Conference. We are privileged to have benefitted from her visionary leadership!